Tornado
Finally, you can level the wood perfectly with your router bit, even if it is not professional and can fit the 8mm shank at most.
Hello Maker, surely you have had to work a wooden surface to make it flat and smooth,maybe to make the top of a mixed resin table that is so fashionable right now, or to level the top of your precious workbench.
Since you are probably not a professional woodworker, perhaps you do not have a planer in your workshop or garage, also because it's a big and expensive commitment. On the contrary, I am sure you own a hand milling machine, like most woodworking enthusiasts do, that can fit at most 8mm shank cutters.
The good news is that there are router bits on the market that can allow you to level wood surfaces,but there is a big problem: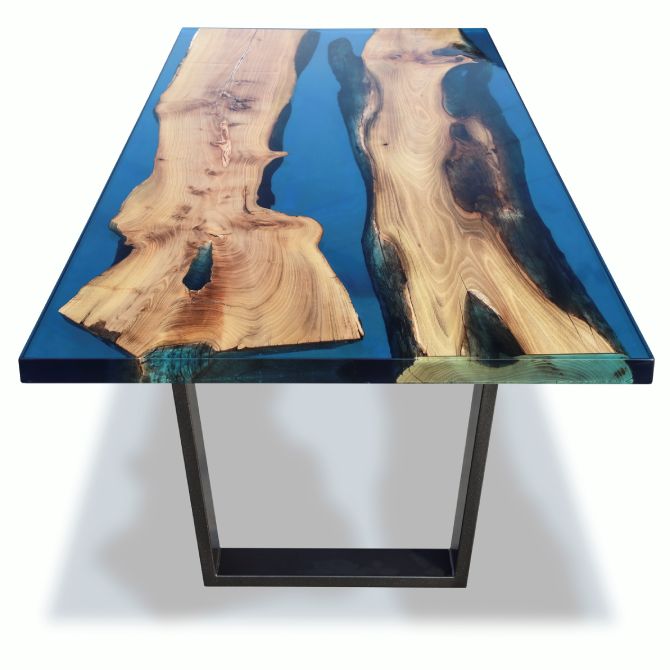 The cutters for leveling wood in a "decent" way have a 12mm shank, are large, and require a professional milling machine to be handled with (a lot of) experience. Therefore, the only solution for you is to turn to a local carpenter who has the planer.
But this is a real stab in the face to your DIY milling pride! I understand you well because it's happened to me many times too... and even today I still get nervous when I think about it.
Personally, I have never digested the policy of the big brands of tools, which privilege carpenters and furniture manufacturers completely neglecting the needs of all those who work wood for passion and who may not be able to afford or do not have the experience of handling a large milling machine with a 12mm attachment.
And this was one of the (many) reasons that led me to take advantage of my family's experience in the woodworking sector (almost 50 years) to create Fraiser, the first one and only brand in the world specialized on router bits for wood, which is born and distributes directly (without retailers) online!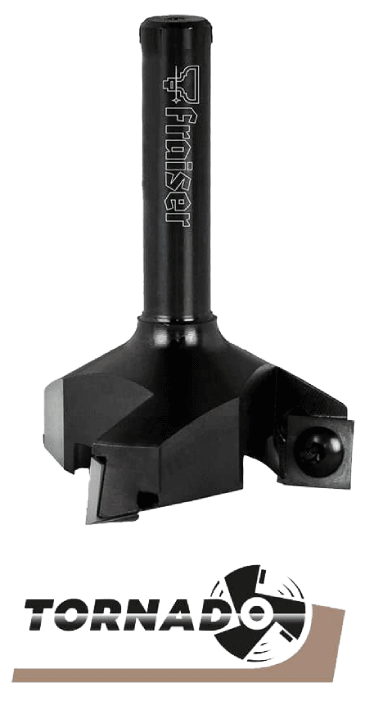 Thanks to the specialization on router bits and direct contact with users (so I can understand their needs) I have developed over the years specific solutions for small artisans and "advanced" hobbyists. The one that has undoubtedly had a resounding success is
TORNADO
the original router bit to level the wood professionally, even if you are not an expert and you have a milling machine that can mount at most the 8mm shank!
Thanks to the 3 carbide duroTOP quality blades (maximum cutting edge life thanks to the minimum presence of defects) perfectly sharpened on 4 sides and easily replaceable, the Tornado router bit is a very convenient choice over time!
The Tornado's incredible flattening ability is due not only to its blades, but also to its perfectly balanced design and construction that allows it to rotate without vibration or eccentricity, as well as effectively discharge the chip.
---

Trustpilot
In the past year alone, I have received more than 150 full marks reviews from TORNADO users (the reviews are true and certified by the Trustpilot authority) and here are some of them: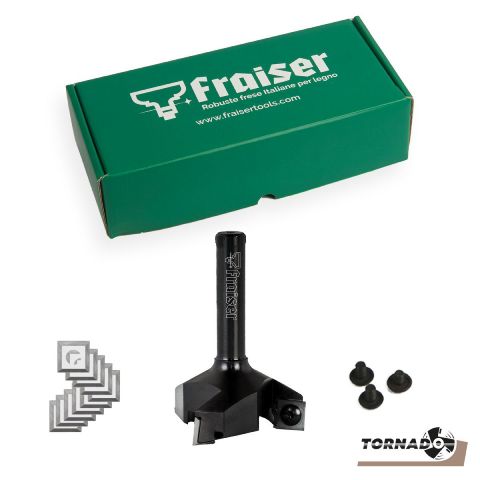 I've chosen to sell Fraiser router bits online because I want to avoid wasting your time to leave home and go to a physical store (take the car, drive, look for parking, wait for the salesman, queue at the checkout, etc.) when you can buy them in comfort directly from your computer or mobile phone and receive them at home within 2 days (they will be shipped by courier)!
Don't worry, shopping in my online store is very easy because every router bit is presented with a detailed image that shows all product sizes and specifications, moreover, If you have a question, there is always an expert from our customer care ready to live chat with you or talk to you over the phone at the toll-free number 800.846.223.
My online store is also completely safe because all your purchases are protected by 2 special guarantees: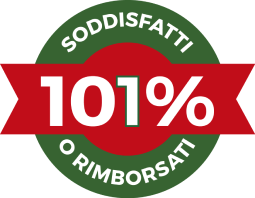 "101% satisfied or refunded"
(if, for any reason, you are not satisfied with your purchase we'll refund your payment and we'll also offer you a cup of coffee for the trouble!)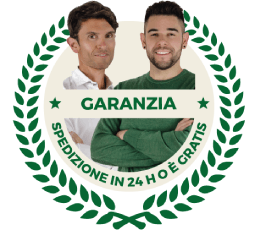 "Shipped in 24 hours or get it for free"
(yes, you've read it well… if we don't ship your package within 24 hours after the order is placed, you'll still get your product and a gift voucher for the amount of the total price of your payment)