Perchè noi
"Are you tired of getting angry and being disappointed when you are milling, because your piece of wood always comes out rough and burnt? Is the shape of your workpiece never as you wanted, and the cutter loses its edge in the blink of an eye?"
The answer for the 87% of professional woodworkers and woodworking enthusiasts, like you, is "YES"…
...this is sad and, unfortunately, inevitable.
I'm not saying that you're not good at it... On the contrary, I bet that every time you pick up your router bit or you work with the CNC pantograph, you do your best and that does you credit.
The truth is that it's not your fault, you are not responsible.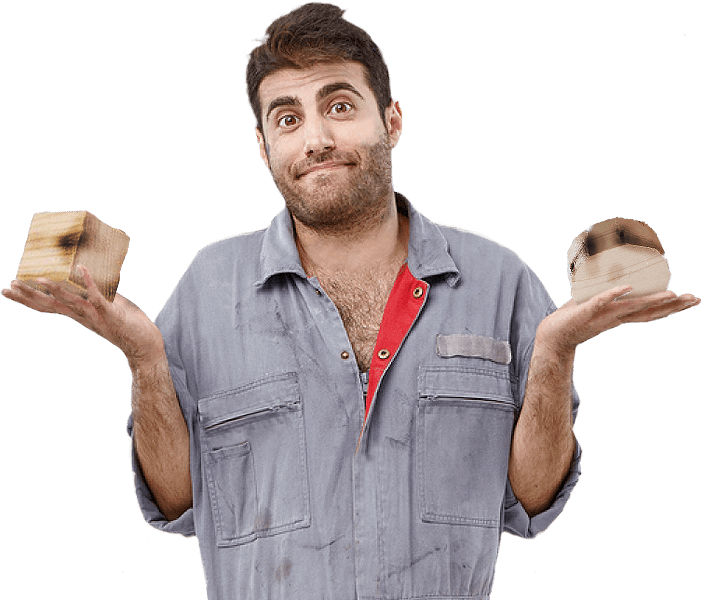 My family has been working in the wood processing sector for almost 50 years, but now I have decided to come forward, overthrow the system that lays behind this industry and reveal to you the 3 great issues that are plaguing woodworking professionals and enthusiasts.
Get ready for what you are about to read, because it will change your life for the better.

PROBLEM N.1
You don't get any help from your supplier when it comes to choosing the right router bit to fit your needs, and you don't get any tips to make the best use of it, either.
How many times have you visited the websites of various tool sellers to buy a router bit that would allow you to make a specific work, only to get lost on the numerous options displayed? And, as a result, since you don't design and sell router bits for a living, you didn't know which one to choose?
Maybe at this point, you tried to contact the seller, but sadly the website had no live chat support, or an email address to write to or a toll-free number to call to... If you were lucky enough, you may have found a phone number with charges, but nobody answered!
Eventually, you had to choose what to buy by yourself, with all the insecurities and anger of the case... and you know very well what the consequences were (I don't want to rub salt into the wound...)
And how many times, after buying a router bit and waiting for days to receive it at home and finally mount it on the pantograph to start working, have you realized you didn't have the working parameters (rotation speed, feed rate and cut depth) ??
Of course, you couldn't reach your supplier to get this information but even if you could, he probably wouldn't know the optimal settings for your kind of work. Having the right working parameters is fundamental to routing perfectly and safely, avoiding hurting yourself, even seriously (did you know that if you exaggerate with the rpm you risk that the cutter will jump off the spindle and hit you like a missile fired from a bomber fighter?)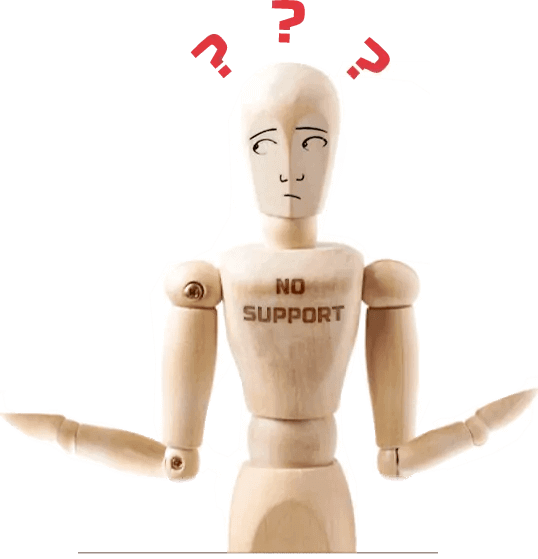 The total lack of assistance from tool sellers is a huge problem, yet inevitable for 2 reasons:
For the most part, this kind of shops are retailers, managed by people with no product expertise, who are only interested in selling as many pieces as they can. You should know that big manufacturers and brands of tools deliberately sell their products only to dealers and never to end-users. In this way, it is much easier for them to focus on the production and sale of goods, without caring at all about the people who will then buy and use them. It's so easy to make money at your own expense!

They offer endless categories of tools (tanged cutters, spindle molder cutters, knife heads, circular blades, saws, drill bits, etc... everything the big brands produce) but since they are no expert in the field, but just (re)sellers, they cannot be competent on every single product.
But let's go on ... there's no need to swear, yet.

PROBLEM N.2
Your tool supplier sells router bits that have little precision and lose the thread before you can finish a single workpiece or batch.
Even if you are a skilled and experienced woodworker and even if you know which router bits is right for your needs, I bet sometimes it's just impossible for you to reproduce exactly the shapes that you have in mind or that you have seen from magazines or from your friends.
"Why can't I do it, but other people can? Am I stupid?"
This is the question that has tormented you so far, preventing you from sleeping easily and threatening your self-esteem. I'm sure that the same question popped into your head also that time you were routing and everything seemed to be going just the way you wanted, but then you had to stop because your router bit's teeth suddenly had lost its sharpness or chipped!
You were inspired and excited, but you had to interrupt your work. Only days later you could pick it up again (since the new router bit was delivered late) with little enthusiasm.
All these disappointments and waste of time risk turning your passion for woodworking into frustration...but once again, I'm here to tell you, it's not your fault!
You need to know that since the well-known brands of tools are mostly big joint-stock companies, their only goal is to increase their earnings to the maximum, that's why they don't think twice about building their products in China, Taiwan, and other countries where labor costs are low.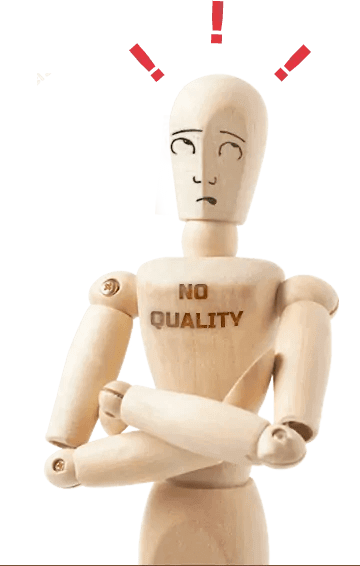 Therefore, you cannot expect to get strong and precise router bit as if they were designed and built by specialists.
Besides, since well-known brands of tools don't interface with end-users but only with retailers, they don't even know how to answer appropriately to your particular needs (a hobbyist will have different needs from a craftsman and a carpenter, not to mention cabinet-makers)!

PROBLEM N.3
Your tool supplier does not give you any guarantee, neither on shipping nor on the product.
How many times, after buying a router bit online from some multi-tool dealer who offered a quick delivery, you ended up waiting a week or more to receive your package, without getting any assistance or tracking information?
Even in this case your enthusiasm and motivation turned into anger and disappointment.
Maybe you received the router bit according to the expected date of delivery, but then you realized that what you had purchased was not what you needed (this very likely, you don't design and build router bit, so without receiving any assistance it's easy to make mistakes) and you couldn't even return it for free and get a replacement?
Let's just go over it one more time… first, you had to choose what to buy by yourself... later you realized you had made the wrong choice ... you had to buy another router bit by yourself (paying twice) with the risk of making another mistake and throwing away money and time again ... does this seems right to you?
How can you stay cool…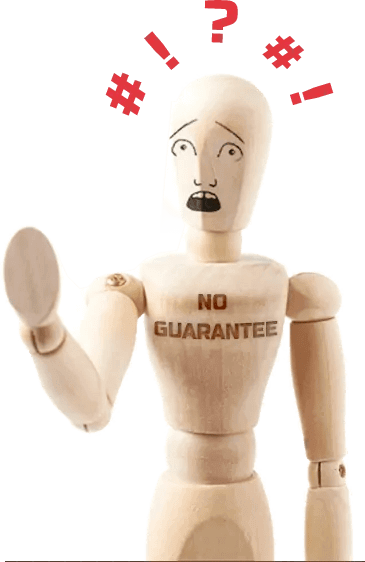 All these multi-tool dealers seem to be working together for the same aim: providing bad services to their clients
they all operate pretty much the same way, so turning to a different retailer won't change anything for you, since they all agree to share control of the market.
This is the sad truth that lies behind the tools market and this mechanism is what kept you from getting better and having fun while woodworking, for years.

LUCKY FOR YOU I'VE DECIDED TO SHAKE THINGS UP IN THE TOOL MARKET AND START A REVOLUTION TO HELP YOU BE FULLY SATISFIED WITH YOURSELF WHEN ROUTING AND MACHINING YOUR WORKPIECE!
If woodworking is your hobby, you will gain the admiration of your family and friends, who will be amazed by your work!
If woodworking is your job, you will be able to complete the work in time with maximum finish and minimum waste. You will earn more, also because your customers will be happy to pay you without asking for discounts!

At this point you'll wonder who I am... don't worry, I'm not someone with revolutionary ideas who talks a good game but deliver little...what I'm about to tell you is the result of almost 50 years of experience, gained by my family in the woodworking sector.
Here are the secret weapons that I have developed over the years to revolutionize the tool market
and save you from mediocrity (because you never get better at woodworking) and frustration (your friends and family are never excited by your works...and if you have clients, they never want to pay you):

WEAPON N.1
SPECIALIZATION AND DIRECT SALE
Contrary to all the tool dealers who offer an infinite range of products, I've decided to focus only on vertical router bits for woodworking which are my passion. Over the years, I have created a team of capable technicians and engineers that are here to assist and help you properly and fast, both during and after the decision-making process, also providing you with the optimal settings for your type of woodwork.
Hard to believe, until now... you are no longer alone because you can always count on the help of a solid group of specialists. Since I don't want to have nothing to do with dealers, my router bits are directly sold only by a qualified staff, who everyday interacts with hundreds of hobbyists, craftsmen and carpenters to understand and satisfy their specific needs.

WEAPON N.2
DUROTOP, BOSS BEAVER and BITTOP
My bits don't come from China or Taiwan or similar, because I have chosen to produce them in Italy, a country that has the world's finest artisans.
But it wasn't enough for me to create good-quality made in Italy router bits, I wanted to develop a product of a much higher quality than those available on the market...but it hasn't been easy.
Years of hardworking, research, and experimentation to find that something that would allow me to produce the best bits available...I was so close to giving up but then, thanks to the help of my brother, a materials engineer, we were able to develop the DUROTOP process. It involves special heated chambers to produce a carbide 300 times more resistant than those non-professional options that have invaded the market.
At last, we could produce strong and precise router bits, to allow hobbyists, even those hard to please, to exactly replicate the desired designs and complete them, without any problems.
Our aim was not only to meet the demands of hobbyists, but we also tried to satisfy the needs of craftsmen and small carpenters. They can't be forced to work with the same router bits that hobbyists use... we also understood that we couldn't sell them the too-expensive diamond bits used by medium and large companies!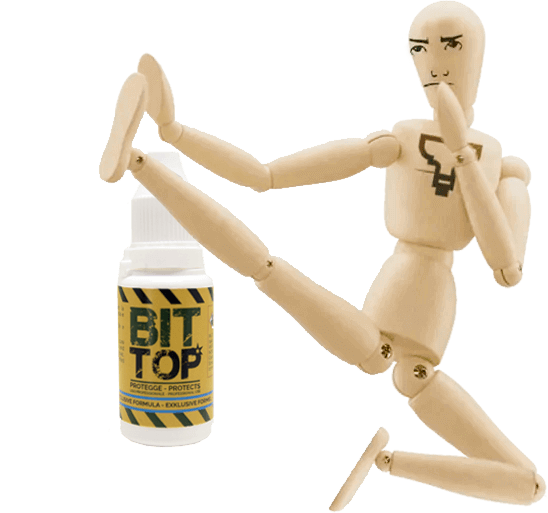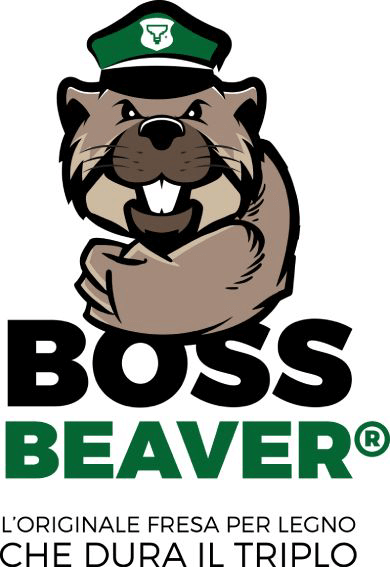 After further years of studies and tests, we have developed BOSS BEAVER, the original diamond powder-coated router bit for woodwork that lasts three times longer than the equivalent carbide Fraiser router bit (which lasts three times longer than non-professional options).
We could already be fully satisfied and immediately start selling our router bits that last three times longer, but then came another stroke of genius: we wanted our bits to keep their original high strength as long as possible, even after various machining operations.
This is why we partnered up with an Italian leading company in the field of cleaning and preservation of materials and we developed BITTOP, an exclusive liquid able to protect your bits from dust and contamination, such as rust.
Just pour a few drops of the product on the bit before storing it in a case or holder and you're done. This keeps your router bits as good as new.
BITTOP is an exclusive Fraiser product and you can get it for free by purchasing a strong Fraiser router bit (one bottle for 4 bits).

WEAPON NO.3
SPECIAL GUARANTEES
If there's one thing I can't stand when I buy something online, it's having to wait more than 2 days to receive the product...so I had to structure my company more efficiently to work three times faster and more precisely than common multi-tool dealers. This is why my company is the first and only one in the world of tools to have a guaranteed delivery service: your package will be shipped within 24 hours, or it will be free.
You might think I'm crazy for doing this… and you are probably right... but my goal is to prevent any bad feelings in you and give you a wonderful shopping experience.
And here comes another special and unique guarantee: 101% satisfied or refunded guarantee. If, for any reason, you are not entirely satisfied with your purchase, you can simply return it to us, and, to apologize for the inconvenience, we will also offer you a coffee!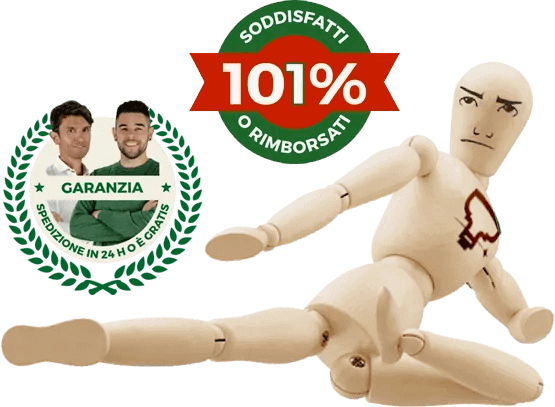 The revolution has begun!
Now it's time to introduce you to who I am (or rather... who we are):
I am Matteo, an expert in tools and online sales, I am the first in Italy (and maybe even in the world) to have introduced router bits on Amazon and my brother is Andrea, a mechanical engineer expert in materials and welding.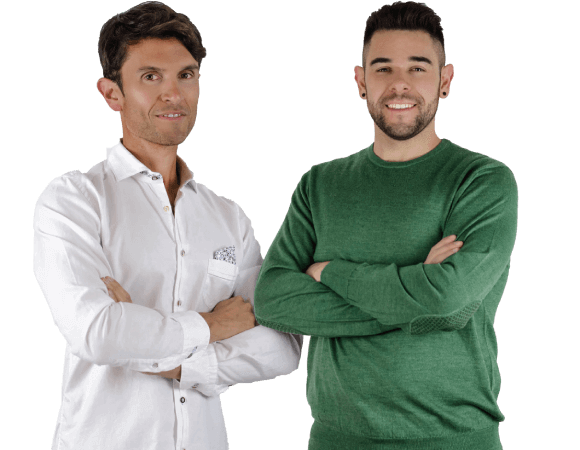 We are "the Urbinaiser" – experts in router bits for woodworking and together we have founded Fraiser, the first brand specialized exclusively in strong router bits for woodworking, which is born and sells directly online (without dealers).
If you have a passion for woodworking or you are a professional and want to improve your skills, then Fraiser router bits are your only choice because thanks to their special cutting angles, DUROTOP, BOSS BEAVER and BITTOP, they guarantee a smooth and burn-free machining, 300 times more than the alternatives that have invaded the tool market!

Trustpilot
Here are some of our hundreds of five-star reviews (certified by Trustpilot) made by people who have chosen Fraiser:
Moreover, you can finally count on a fast and precise customer support service that can help you select and buy your router bit and give you pieces of advice on its use. Get in touch with one of our engineers or one of our experienced technicians, using one of the following methods:
Live chat
Free client consultation form
Toll-free number
E-mail
WhatsApp

From now on, you can finally have your much-desired working parameters, specific for your router bit, for your type of wood and for the type of working you are doing. Now you can always get the best out of your power tools and avoid ruining the wood, the cutter, or even worse yourself!
---
I've chosen to sell Fraiser router bits exclusively online because I didn't want you to waste time to leave the house and go to a physical store (take the car, drive, look for parking, wait for the clerk, wait in line at the checkout, etc.) when you can buy everything you want in comfort, directly from your computer or smartphone and receive your goods at home within 2 days (shipped by courier)!
Moreover, buying in my online shop is very easy because each router bit has a detailed picture with all the sizes displayed, and there is always someone ready to assist you in real-time on chat or at the toll-free number 800.846.223
Don't worry, buying in my online store is completely safe because all your purchases are protected by the 2 special guarantees as mentioned above.
And what about you? What are you waiting for?
Put a stop to your frustration! Do you want to keep wasting time and money, because your supplier doesn't know how to advise you and, as a result, your bits burn the surface of your workpiece and loses its thread in the blink of an eye?
If we still haven't been able to explain to you why you should abandon your supplier right away and run to us, here's a nice comparative chart that unequivocally proves that Fraiser is the only router bit for you: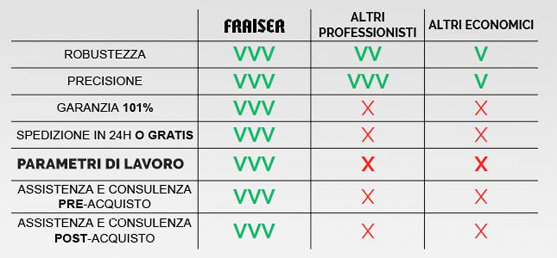 ...I almost forgot to tell you, the robust Fraiser router bits have been tested and approved by 2 real authorities in the woodworking sector in Italy: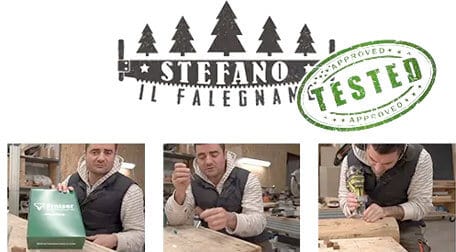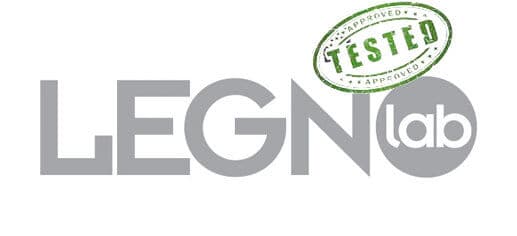 However, I want to be completely transparent to you and also admit our limits: we've specialized exclusively in router bits, so at Fraiser you won't find all the other tools sold by usual brands or sites which are often requested by our customers.
Of course, we could sell more products to increase our financial gains...but I remind you that our main goal is to help you become a successful and happy woodworker!
Well, now that you know everything about us: start working with our strong Italian-made router bits for woodworking, start working with power tools and services that a passionate or professional like you rightly deserves. It's time to put an end to mediocrity! Invest your time smartly!