Boss Beaver
Finally, a line of router bits specifically for the needs of artisans and woodworkers.
Hi maker! If you are part of the courageous group of artisans and woodworkers that every day are struggling to get their work done alone and on time, then read on.
Most likely you don't have a large company that can count on dozens of people who can solve the problems for you… I understand you well. I used to be just like you. For years I worked in the same conditions as you and every day I would waste part of my 12 working hours trying to fix issues, time taken away from your core activity.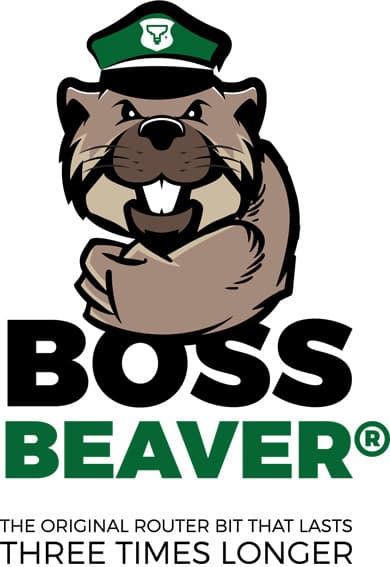 One of the biggest issues is surely when your router bits's cutting edges dull faster than you might expect, before completing the piece or batch of pieces.
This forces you to interrupt your work and look for an identical router bit to continue, but you can't never seem to have one that is just the same as the worn one, in your workshop…so you try and contact your supplier but he won't respond, he never does…you have no option but to buy a new router bit (without any help or suggestion) on some random website…then you wait for days for the delivery…you might even go to a few hardware stores, hoping to find something that is not made in China.
Even after all this hassle, 99% of the time this happens, you won't be able to meet the deadline to deliver the goods. Because of that, your client will ask for a discount or a delay in payment (moreover if you say no to that, you'll lose that client for good).
Continuing in this way will put your business at serious risk, because of something that is out of your hands!
You should know that the well-known brands of tools have always privileged the needs of large companies, neglecting instead those of small artisans and woodworkers who are forced to work with carbide router bits, almost always cheaply made in some eastern country. They can not afford the more expensive diamond router bits that last 40 times longer.
Also, well-known tool brands usually sell their products only to retailers. As a result, end-users don't get any type of technical support on the use and on the selection of router bits, especially those who work with a CNC pantograph machine (you need the ideal working parameters!).
I personally have never digested injustices…and this is one of the (many) reasons that led me to take advantage of the experience gained by my family in the woodworking sector (almost 50 years) to create Fraiser, the first and only brand in the world specialized in router bits for woodworking, that sells directly to consumers (i.e. without retailers) online!
Thanks to the extreme specialization on router bits and the direct contact with end-users, I have developed a line of router bit for artisans and woodworkers who do not have such a high production to justify the use of diamond router bits, but who should not even be forced to work with the same tools that hobbyist usually use!
I have therefore selected the best carbide out there (Durotop quality) and coated it with a special diamond powder to guarantee a cutting edge life at least 3 times longer than the equivalent Fraiser hard carbide router bits (which already last three times longer than the alternatives that have invaded the market...so the life is at least 9 times longer!)
After years of long and complex studies and tests, I brought to life
Boss Beaver
the original router bits for wood & derivatives that lasts three times longer!

Thanks to BOSS BEAVER you can:
Increase productivity
(more pieces) and do less maintenance work, thanks to its durable cutting edges, that last three times longer.
Reduce the risk of scorch marks
thanks to its friction-resistant coat.
Reduce the adherence of waste and harmful glue
to both your router bit and your workpieces.
Work with plastic materials without lubricating them
thanks to its friction-resistant coat.
All this guarantees you considerable savings over time and an improvement in the quality of your work, which translates into greater satisfaction of your customers who will be happy to speak well of you to their acquaintances and it will be less painful for them to pay the agreed amount, without complaints or requests for discounts!

You also need to know that I have assembled a team of engineers and specialized technicians always ready to assist you, every time you need help. They can even help you to determine the most suitable parameters (speed of rotation, feed rate, cutting depth, work strategies, and tips) for any cutting situation! This way you can fully exploit the potential of your power tools and your pantograph. Not only you will finally get to work properly but you'll also save a lot of money (no broken router bits or damaged stock, while maximizing the finish and durability).
---

Trustpilot
Too good, to be true? Here are a few reviews made by users who have already worked with BOSS BEAVER bits (all the reviews below are real and certified by Trustpilot, we have received more than 500 five-star reviews in the last few months):
And what about you? What are you waiting for??
You don't want to continue working without the perfect cutting parameters, using a router bit that scorch your piece of wood, while your competitors get better and take away all your costumers???
You can find the router bits of the BOSS BEAVER line, in my online shop (click the link):
Click here to choose your model
I've chosen to sell Fraiser router bits exclusively online because I don't want you to get out of the house and waste time by going to a physical store (you'd have to get in the car, drive, find a parking spot, wait for a clerk to help you and stand in the checkout line, etc). Explore the convenience and comfort to purchase online, from your computer or smartphone, and have your items delivered directly to your home within two days via courier)!
Don't worry, shopping in my online store is very easy because every router bit is presented with a detailed image that shows all product sizes and specifications, moreover, If you have a question, there is always an expert from our customer care ready to live chat with you or talk to you over the phone at the toll-free number 800.846.223
My online store is also completely safe because all your purchases are protected by 2 special guarantees: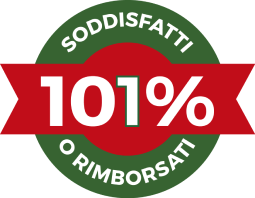 "101% satisfied or refunded"
(if, for any reason, you are not satisfied with your purchase we'll refund your payment and we'll also offer you a cup of coffee for the trouble!)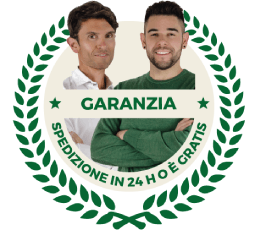 "Shipped in 24 hours or get it for free"
(yes, you've read it well… if we don't ship your package within 24 hours after the order is placed, you'll still get your product and a gift voucher for the amount of the total price of your payment)
As you can see you have nothing to lose, and everything to gain!
---
And the surprises don't end there! With every purchase of Fraiser cutters you will receive a free bottle of the miraculous protective liquid BITTOP:
Simply pour one or two drops of BITTOP on the cutting edge of the bit after every use to keep it sharp and protected as new, over time!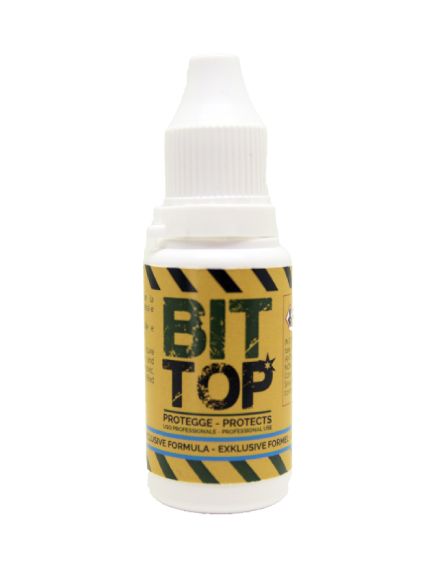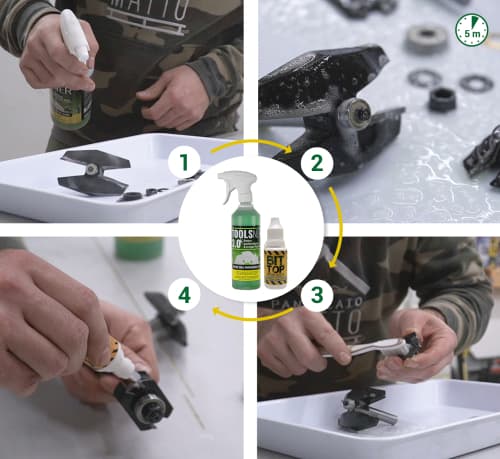 I can't wait to read your reviews too, after you have tried Fraiser' services and products! Pick your Boss Beaver!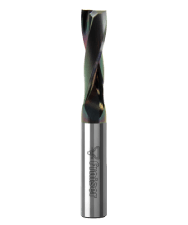 FRP.302ALPHA | Spiral Covered Router Bit Z=2 [UPCUT]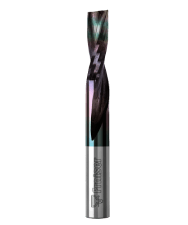 FRP.303ALPHA | Spiral Covered Router Bit Z=2 [DOWNCUT]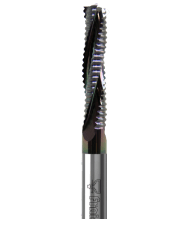 FRP.307BRAVO | Spiral Covered Router Bits [UPCUT]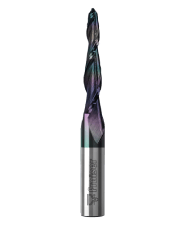 FRP.314ZETA | Covered Spiral Carving 2D/3D Router Bit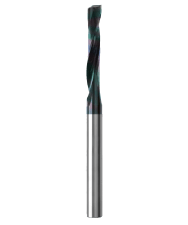 FRP.301GAMMA | CNC Plastic Router Bit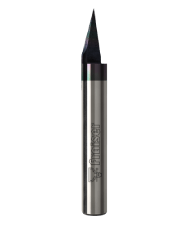 FRP.212BETA | Signmaking Bits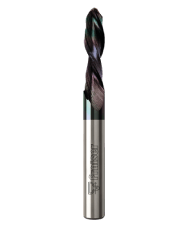 FRP.313OMEGA | Ball Nose coated spiral bits [UPCUT]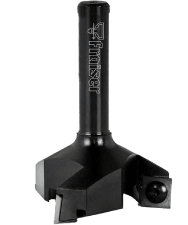 FRP.409BOSS TORNADO | Spoilboard Coated Surfacing Router Bits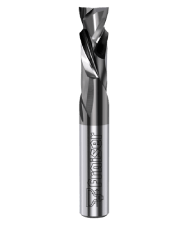 FRP.306DELTA | Nesting Spiral Router Bit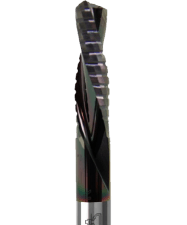 FRP.305Negativa elicoidale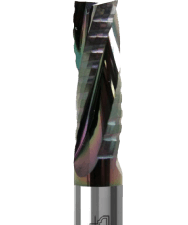 FRP.304Positiva elicoidale ricoperta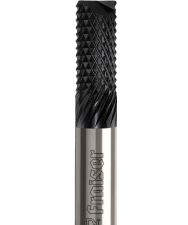 FRP.316Per materiali compositi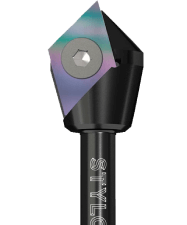 FRP.415Per incisione, smussi e Scanalatura a 90°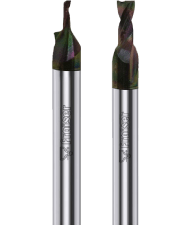 FRP.317Microfrese per CNC